NEWS
2013
Miner introduces new mobile Field Guide. Includes hatch cover database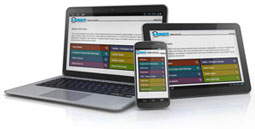 Geneva, IL – Miner Enterprises announced today the introduction of its new mobile Field Guide. The new Guide is interactive and is optimized for smartphones, tablets, laptops and desktop computers. A static PDF version of the Installation and Inspection Guide is still available online, formatted to print on local desktop printers.
"The new mobile Field Guide takes the guesswork out of adjusting, inspecting, buying and installing railcar components," explained Bill O'Donnell, Miner's executive director of global sales. "We designed it to be easy to use and useful to our customers."
The new Guide includes 10 different field and shop setup height check calculators for constant contact side bearings that are based on the Sum of Pairs method outlined in the AAR Rule 62. The calculators automatically let customers know when a railcar needs adjustment, which position and how much adjustment it needs.
Guide users can also retrieve the latest product identification, installation and inspection updates for draft gears, constant contact side bearings, brake beams, gravity discharge gates and rapid discharge mechanisms.
The new mobile Guide also allows customers to select replacement hatch covers. Users enter whatever information they have, including measurements. They search the hatch cover database and select the parameters they want.
2012
New Leaders at Miner Enterprises
Geneva, IL – Kris Jurasek will retire as president of Miner Enterprises, Inc. on October 26, 2012, following 39 years with the company. During his presidency, Mr. Jurasek has led the company's growth and improvement to its current leadership position in the railroad supply industry. "We appreciate the outstanding job Kris has done through periods of change and challenge," said David Withall, CEO of Miner Enterprises.
President and General Manager of Miner Enterprises
Upon Mr. Jurasek's retirement, Richard (Ric) Biehl will move up from Vice President of Sales to assume the position of President and General Manager of the Miner Enterprises. Mr. Biehl started his working career in manufacturing at Miner and progressed to his appointment as V. P. of Sales in 2003. He brings a range of experience to his new position as well as drive and tenacity that make him a valuable asset to Miner. "We are confident that Ric's leadership will build on the foundation Kris has established over the last 12 years," said David Withall.
With Ric Biehl's promotion, sales leadership will be taken up by two current Miner managers.
Executive Director of Global Sales
William (Bill) O'Donnell will be promoted from Director of International Sales to Executive Director of Global Sales and will report to Ric Biehl. In his new position Mr. O'Donnell will be responsible for all rail product sales, service, and marketing throughout the world. "Bill's wide-ranging engineering background and unique blend of domestic and global sales management experience will strengthen the Miner brand in railroad markets at home and around the world," said Ric Biehl.
Director of North American Sales
Charles (Charlie) Dupin will be promoted from Regional Sales Manager to Director of North American Sales and will report to Bill O'Donnell. In his new position Mr. Dupin will be responsible for managing Miner's sales force in North America. "As one of the most experienced and respected railway supply sales managers, Charlie will provide outstanding leadership to our sales people." said Ric Biehl.
Engineer Joins Miner Enterprises Sales Force
FOR IMMEDIATE RELEASE
For more information contact Bill O'Donnell, Executive Director of Global Sales (630-232-3000)
Engineer Joins Miner Enterprises Sales Force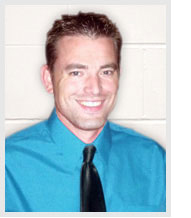 Geneva, IL – Jonathon Marlow joined Miner Enterprises during August in the position of Sales Engineer. Mr. Marlow reports to the Director of North American Sales and will call on accounts in the Midwest and Northeast.
A Purdue University graduate in Mechanical Engineering Technology, Jonathan has more than ten years' experience as a Design and Senior Project Engineer in the railway supply industry. During that time he has augmented his technical talents with an MBA, also from Purdue University. With his depth of experience designing railcar components similar to Miner's, Jonathon brings a unique blend of knowledge and skill to help his customers integrate our products and their needs.
NEWS ARCHIVES »