Buffer Springs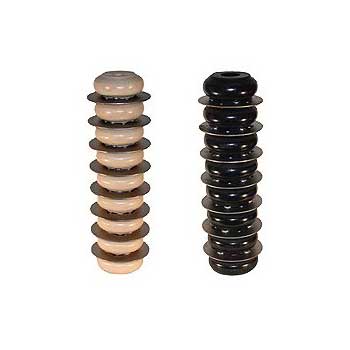 Miner TecsPak® (Thermoplastic Elastomer Compression Spring PAcKage) buffer springs require no maintenance or adjustments after installation. They resist exposure to dirt and chemicals including lubricants, diesel fuel, gasoline, hydraulic fluids and most solvents that would seriously damage or destroy rubber or urethane, even through temperature fluctuations ranging from –40° C to + 50° C.
Designed to comply with EN-15551 is for Buffers, EN-15566 is for Drawgear Springs, TecsPak buffer springs have been rail-tested throughout Europe on freight wagon and passenger coach applications for nearly 40 years.
Since not all spring packages fall under EN specifications, we can design special spring packages to meet your unique size, shape and capacity requirements.
Please select an EN specification category: