Miner introduces new mobile Field Guide. Includes hatch cover database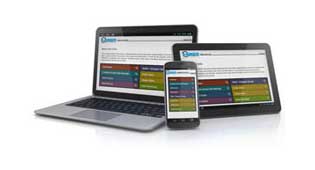 Geneva, IL – Miner Enterprises announced today the introduction of its new mobile Field Guide. The new Guide is interactive and is optimized for smartphones, tablets, laptops and desktop computers. A static PDF version of the Installation and Inspection Guide is still available online, formatted to print on local desktop printers.
"The new mobile Field Guide takes the guesswork out of adjusting, inspecting, buying and installing railcar components," explained Bill O'Donnell, Miner's executive director of global sales. "We designed it to be easy to use and useful to our customers."
The new Guide includes 10 different field and shop setup height check calculators for constant contact side bearings that are based on the Sum of Pairs method outlined in the AAR Rule 62. The calculators automatically let customers know when a railcar needs adjustment, which position and how much adjustment it needs.
Guide users can also retrieve the latest product identification, installation and inspection updates for draft gears, constant contact side bearings, brake beams, gravity discharge gates and rapid discharge mechanisms.
The new mobile Guide also allows customers to select replacement hatch covers. Users enter whatever information they have, including measurements. They search the hatch cover database and select the parameters they want.
Share this post