AutoMEC®
Door Operating Mechanism
Miner's fully-automated AutoMEC® rapid discharge system is designed to keep up with the coal industry's demand for quick and reliable unloading in motion. 100-ton cars are emptied in less than 20 seconds. AutoMEC's superior design, performance, reliability and low maintenance advantages make it the perfect discharge mechanism for new or retrofit coal car applications.
Low maintenance
Easy installation on new and existing cars
Exclusive secure locking system
Long history of reliability
Simple. Reliable. Proven.
AutoMEC in Action!
---
Single Link
Rapid Discharge System for Coal Trains in Motion
Double Link
Rapid Discharge System for Ore and Rock
---
Single Link for lite weight commodities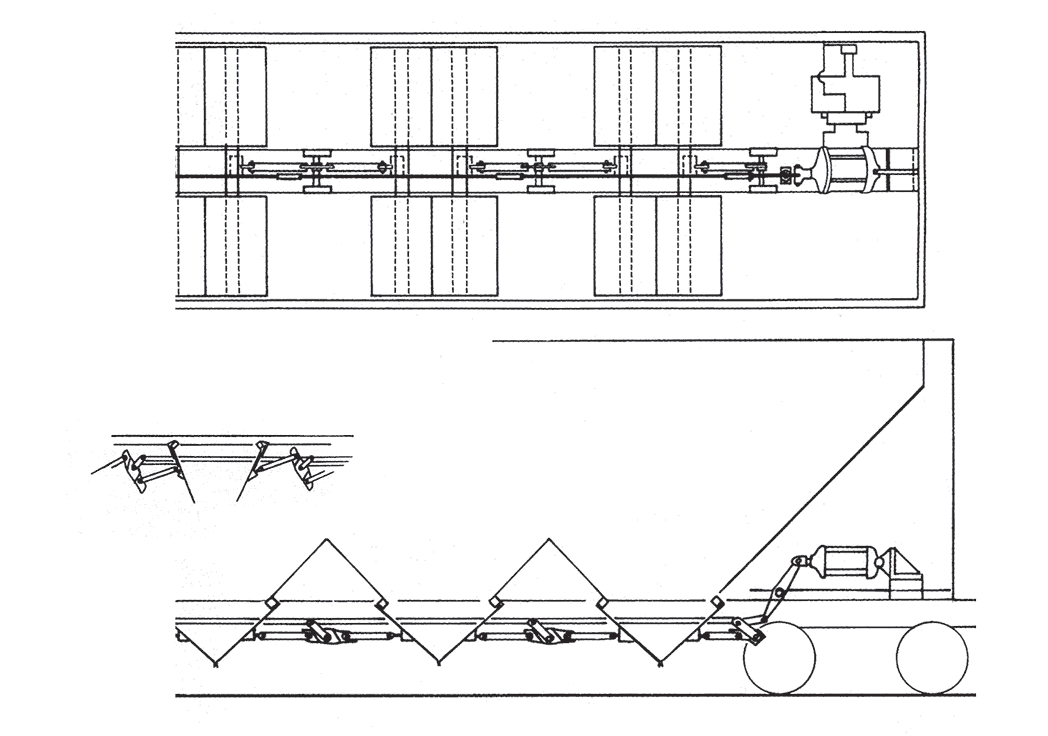 Double Link for heavier commodities