Miner Enterprises Earns 30th Straight TTX Supplier Award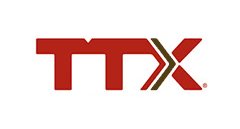 Miner Enterprises, Inc., a leading supplier of railcar components, announced that it has earned the Supplier Evaluation Committee Award from TTX Company for the 30th consecutive year. In fact, Miner has earned Supplier Excellence status each year since the inception of the program.
"We are honored to have once again earned the TTX SECO award, and we are especially proud to have done so now for three consecutive decades," said Ric Biehl, President and General Manager of Miner Enterprises. "It's one of our industry's most respected accolades. And this year, it represents Miner's 30-year joint commitment with TTX to providing the performance and reliability that TTX and its customers expect and deserve."
TTX, which maintains a fleet of more than 230,000 rail cars, uses the annual award to recognize suppliers who meet the company's high standards for quality, cost effectiveness, on-time delivery, service excellence, and administration. Award recipients are designated by a committee whose members are directly involved in railcar component purchases and product performance.
With more than 127 years of experience in railcar equipment design and manufacturing, Miner Enterprises is one of the industry's top suppliers of draft gears, brake beams, gates, constant contact side bearings, and other high-performance components. The company's products are currently used across North America and by international railroads worldwide.