Field Success Confirmed for Miner DuraShield™ Hatch Covers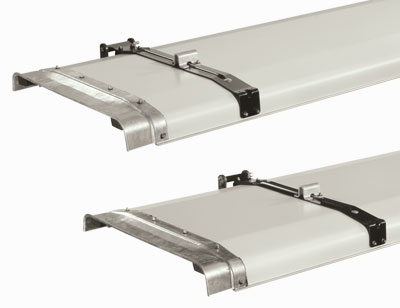 (Geneva, IL U.S.A.) DuraShield™ trough hatch covers manufactured Miner Enterprises are built to withstand the harshest elements the railroad environment can throw at it. And recent field inspections have proven they are delivering on that promise.
In 2012, DuraShield hatch covers were installed on 250 newly built rail cars to serve a large North American potash shipper. These covers experienced not only the harsh operating environment Canadian winters have to offer, they also had to contend with one of the most corrosive commodities a triple hopper can transport–potash.
Fast forward 8 years. In the summer of 2020, Miner's field tech service team safely inspected several of these cars, examining covers, gaskets and hardware. The inspections confirmed that the DuraShield hatch covers still exceeded expectations, providing maximum protection to the cars and commodity in a challenging operating environment.
Miner recently expanded production capacity for the DuraShield line, installing two semi-automated assembly stations. Each features built-in systems to control quality, safety and performance during manufacturing. Both have the capability to assemble many various styles and lengths for this expanding, high-stakes market.
To learn more: https://www.minerent.com/Hatch_Covers-Overview.php
With more than 125 years of experience in railcar equipment design and manufacturing, Miner Enterprises is one of the industry's top suppliers of draft gears, brake beams, outlet gates and unloading systems, constant contact side bearings, and other high-performance components. The company's products are currently used across North America and on railroads worldwide.