Updated Miner Field Guide and Wall Chart Now Available
Miner Enterprises, Inc. announced today the latest release of their inspection and installation field guide and wall chart are available.
"Miner's field guide takes the guesswork out of buying, inspecting, adjusting and installing railcar components. We designed it to be easy to use and useful to our customers."- explained Bill O'Donnell, Miner's Executive Director of Global Sales.
This most up-to-date version organizes the constant contact side bearing information into common-sense areas to help find the needed information quickly. The side bearing identification section includes model pictures with part numbers for easy identification and ordering. The general information section introduces the customer to need-to-know facts on Miner side bearings. There is also separate inspection and installation sections with a keen focus on achieving the correct setup height. As always, Miner has easy to use online calculators for all the Sum of Pairs scenarios.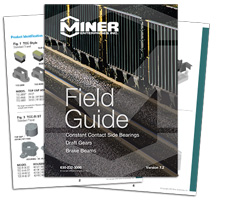 Distributed in English, Version 7.2 contains information related to the inspection and installation of Miner's TecsPak® constant contact side bearings, draft gears and brake beams. A static pdf version of the field guide is available online, formatted to print on localized desktop printers.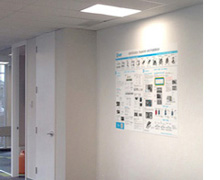 Wall Chart Now Available
Miner also has a companion wall chart available. Made of durable vinyl for mounting in a shop environment, the chart is organized into common sense areas to help find the needed information quickly. Please contact your sales rep to get your wall chart.
Share this post