Engineer Joins Miner Enterprises Sales Force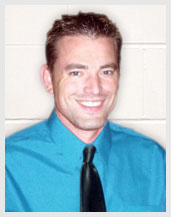 Geneva, IL – Jonathon Marlow joined Miner Enterprises during August in the position of Sales Engineer. Mr. Marlow reports to the Director of North American Sales and will call on accounts in the Midwest and Northeast.
A Purdue University graduate in Mechanical Engineering Technology, Jonathan has more than ten years' experience as a Design and Senior Project Engineer in the railway supply industry. During that time he has augmented his technical talents with an MBA, also from Purdue University. With his depth of experience designing railcar components similar to Miner's, Jonathon brings a unique blend of knowledge and skill to help his customers integrate our products and their needs.
Share this post